Make a Word/Text/Alphabet Shape Photo Collage in 60 Seconds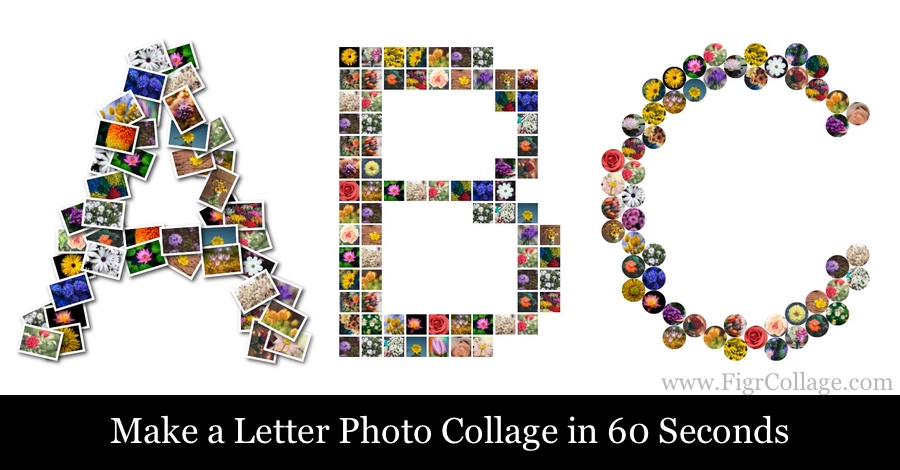 Are you looking to make a very personalized photo-decorative?

How about making a photo collage depicting the letters of a person's name?

In this post, we will show you how to make a letter photo collage.

We will provide step-by-step instructions and a short video demonstrating the creation of a letter photo collage.

Anyone can do it — no design background, no expertise required!

Before we get started, download and install FigrCollage. It takes less than a minute to download and complete the installation. Download here.
Make a Freeform Letter Collage
Let's see how to make a collage from letters of DIY.

We'll use screenshots of Windows PC app for this demo, but Mac users can follow the same steps because interface and functionality are similar on both platforms.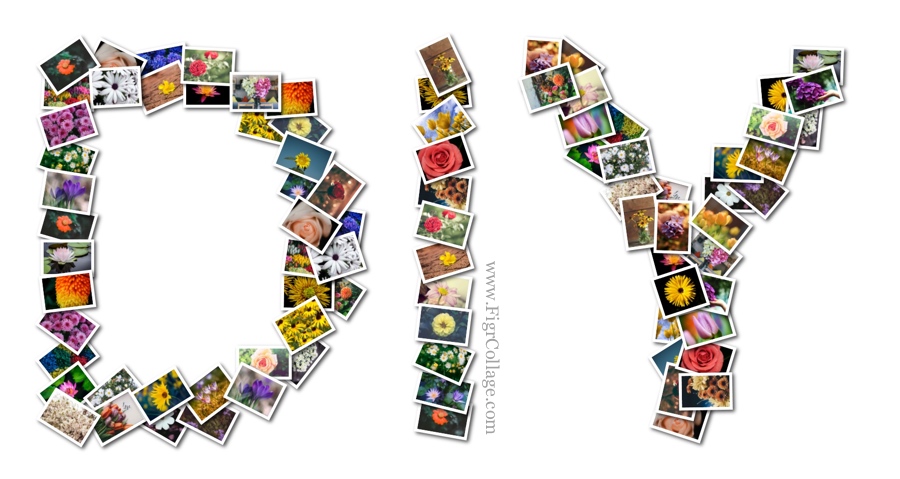 1. Open FigrCollage and select the Freeform cell style.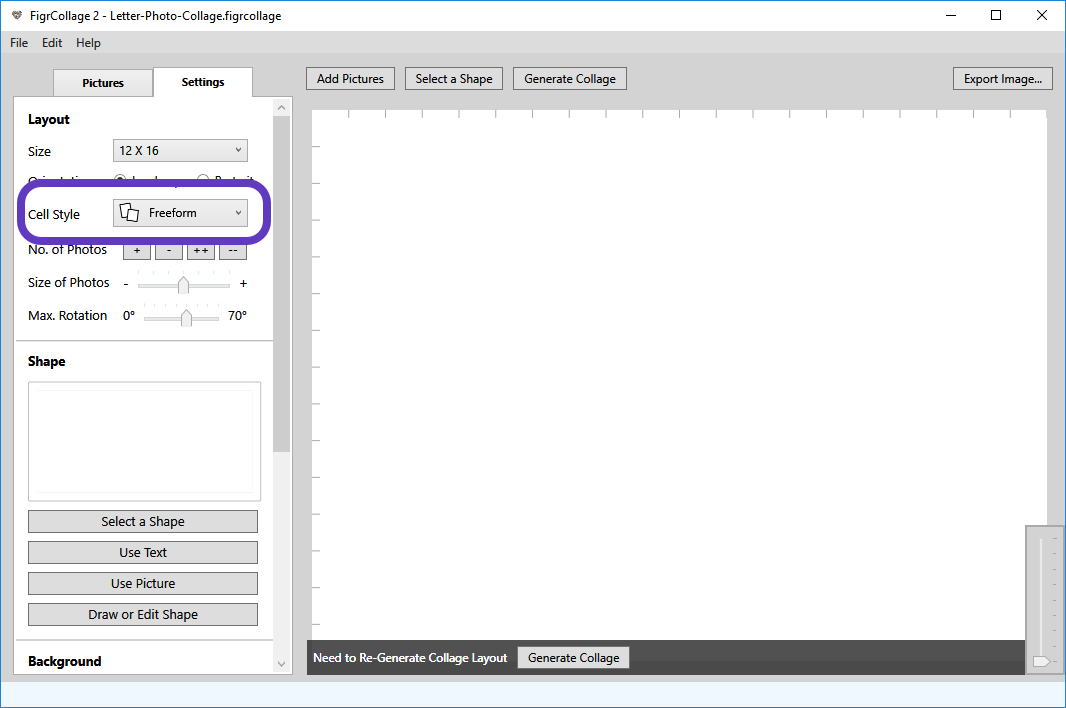 2. Click "Use Text" as a shape and enter the letters that you'd like to turn into a collage. For this example, we're using the letters DIY.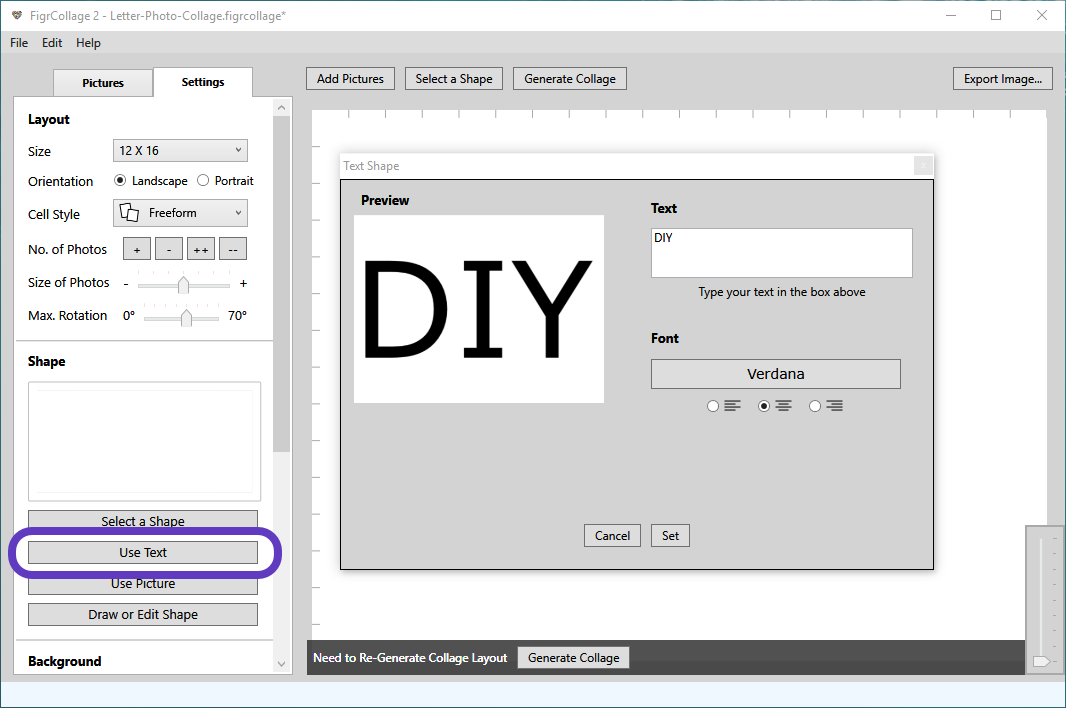 3. Add Pictures to be used. For this example, we have used pictures of flowers.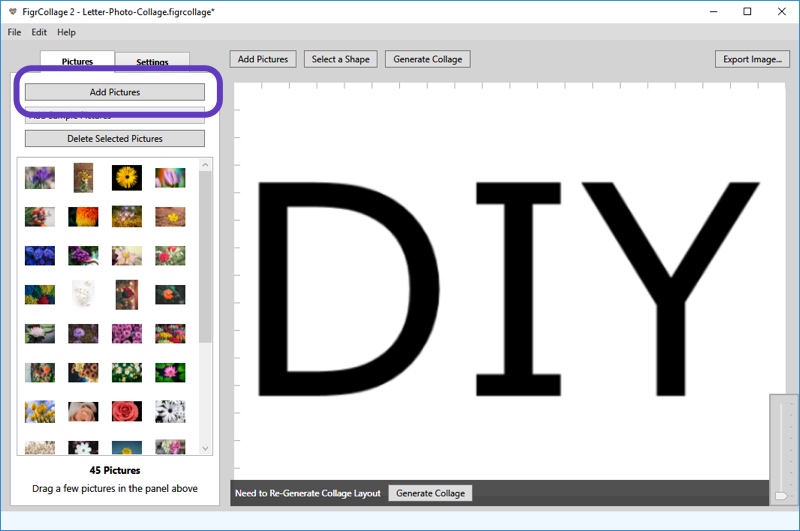 4. Click Generate Collage to build your photo layout.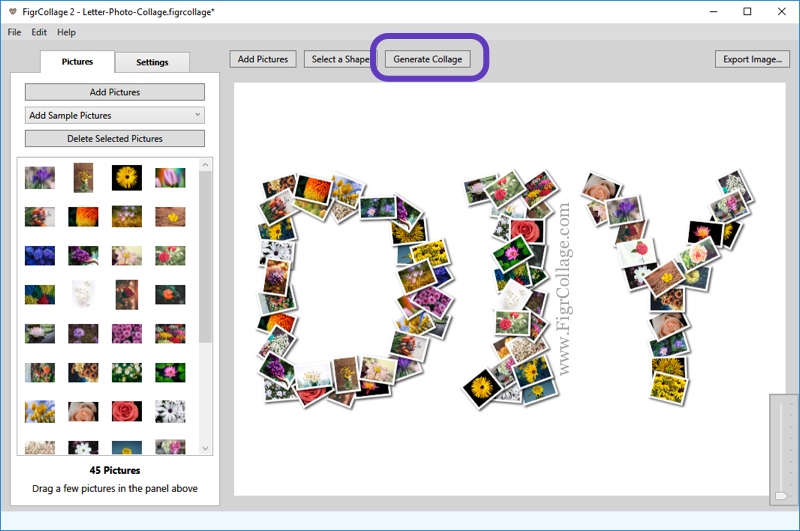 Want to see the above in action? Here's a 60-second video:
Tweet This Letter Photo Collage Making Method
More Letter Photo Collage Options!
You can also use the Rectangular, Circular, or Hexagonal cell styles in FigrCollage to make letter shaped photo collages as shown below.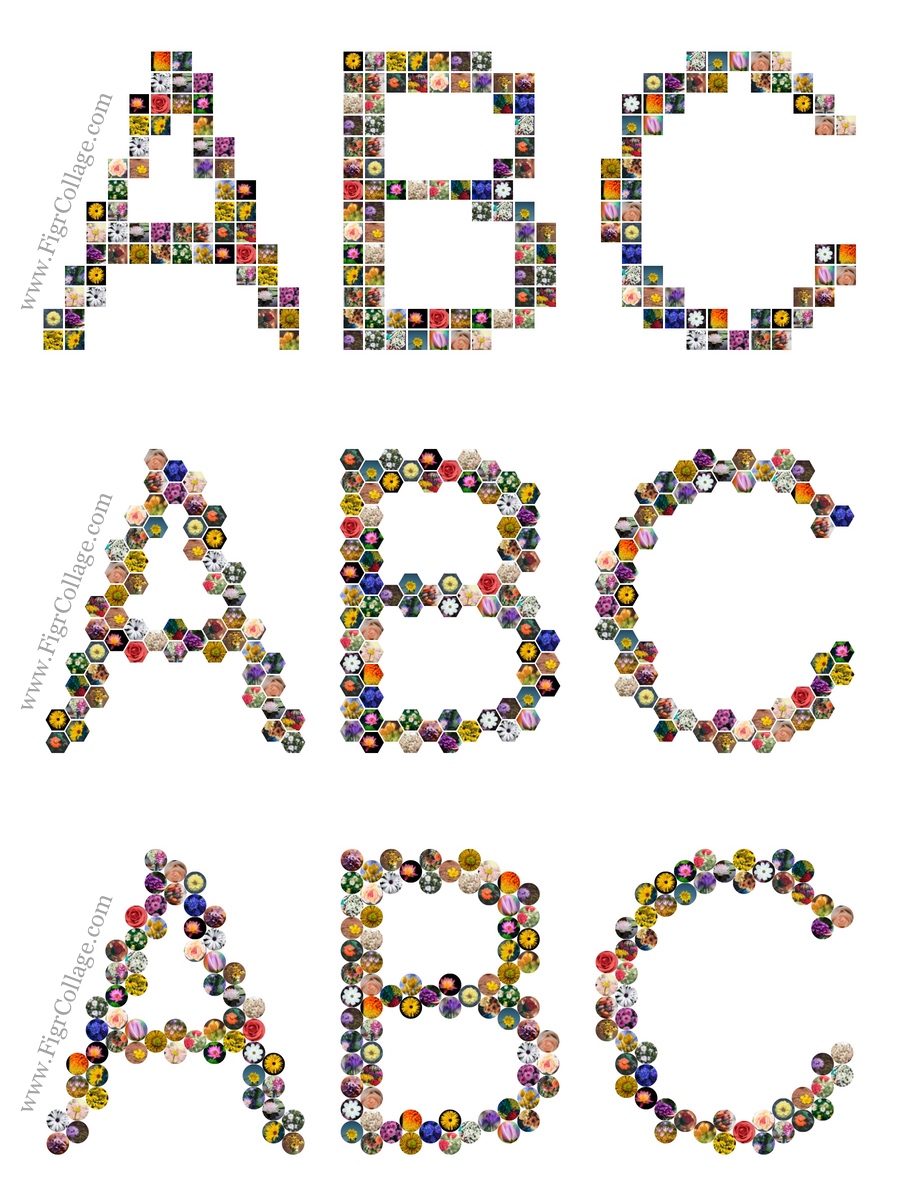 Tweet This Letter Photo Collage Making Method
So, the next time you need to make a letter shaped collage from your photos — use FigrCollage!